Well-earned Reputation. Even Higher Standards.
Established in 1986 and employee-owned since 2016, we take pride in having earned a reputation for quality craftsmanship, expert precision, and meaningful customer experiences. When it comes to the fabrication and installation of natural stone and tile for homes and custom projects in southern and coastal Maine, we strive to impress and inspire.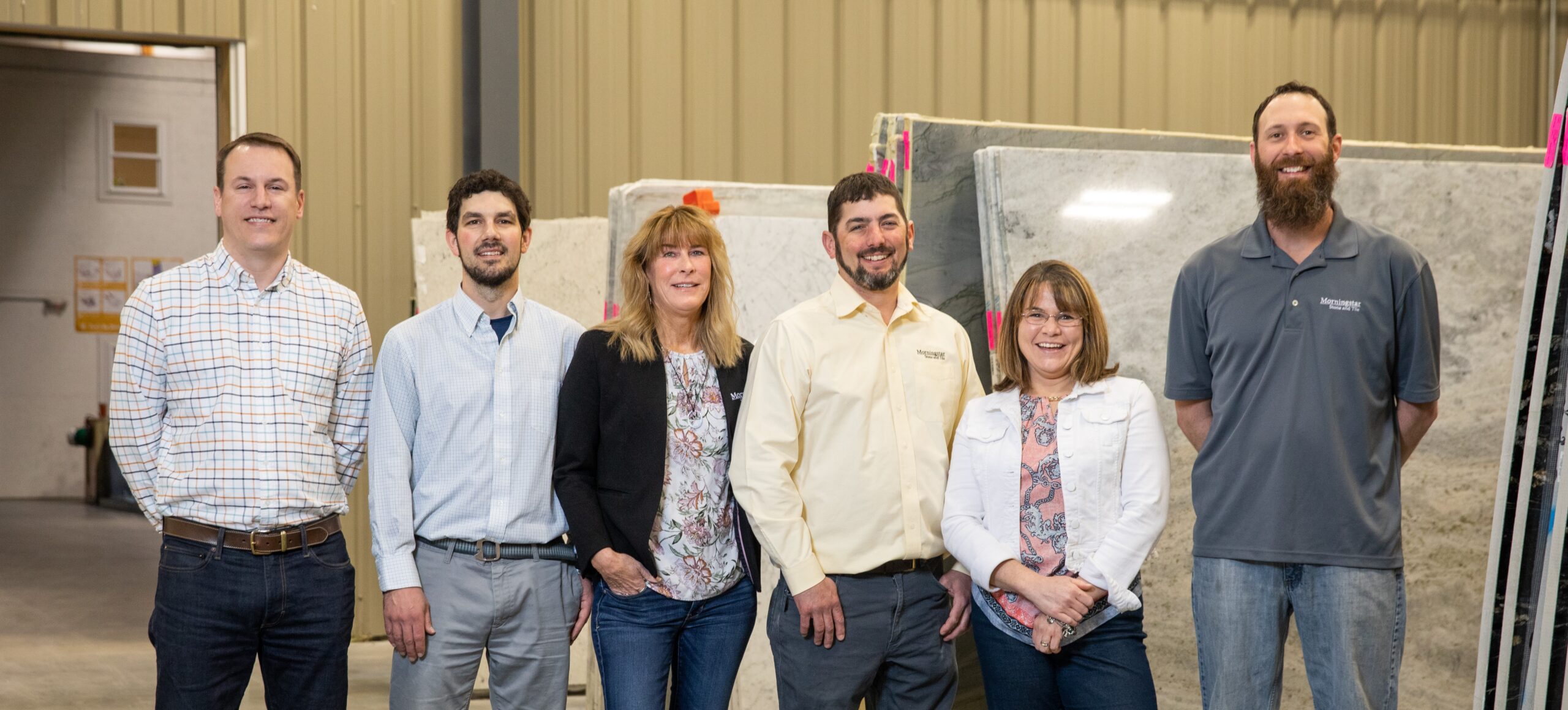 Consistent, attentive, and precise, we are fully committed to quality and uphold ourselves to the highest standards of workmanship in every project we do. From guiding customers to the perfect slab of stone for their kitchen countertops to final installation of tile flooring, we deliver a seamless experience with impressive results.
Our Values
Take Ownership
Honor the Craft
Culture is Collective
Stay Humble and Helpful
Meet the Team
Meet the team that makes Morningstar Stone and Tile Maine's leading countertop fabrication company
Careers
Deeply committed to our craft and built around work/life balance, this is more than a job, it's a way of life. 
Installation & Process
Meticulous craft and care go into the fabrication and installation of Morningstar products.
Marble Institute of America
Morningstar Stone and Tile is a designated Marble Institute of America (MIA) Accredited Natural Stone Fabricator. This highly competitive accreditation is awarded to companies who have proven to be best-in-class for fabrication and installation after a rigorous third-party assessment that includes a thorough document review, letters of recommendation, a written exam, and onsite inspections of our facility and completed job sites. We are proud to be among the select natural stone fabricators that meet the highest standards in the industry for customer service, product knowledge, installation, safety, and reliability.